CONVENIENT OFFICE LOCATIONS
MELVILLE» MAIN OFFICE
35 Pinelawn Road, Suite 218E
Melville, New York 11747
Directions
COMMACK
353 Veterans Mem. Hwy. (Suite 210)
Commack, New York 11725
Directions
PATCHOGUE
42 Academy St.
Patchogue, New York 11772
Directions
VALLEY STREAM
30 South Central Ave.
Valley Stream, New York 11580
Directions
CORAM
479 Middle Country Rd.
Coram, New York 11727
Directions
WEST BABYLON
112 Route 109
West Babylon, New York 11704
Directions
MASTIC
1120 Montauk Hwy.
Mastic, New York 11950
Directions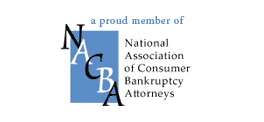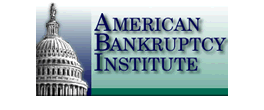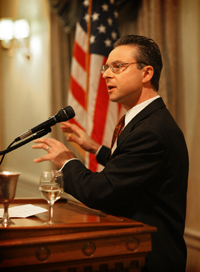 Bankruptcy Attorney Craig D. Robins
addressing audience of over 200
distinguished judges and attorneys at
Nassau County Bar Association event.
A large part of my practice is based on referrals from other attorneys. Many of my attorney colleagues recognize my strong background in bankruptcy law and refer their potential bankruptcy clients to me. I am very appreciative for this.
Some Long Island attorneys know me from having authored over one hundred bankruptcy law articles which have appeared in the Suffolk Lawyer, Nassau Lawyer and Attorney of Nassau over the past two decades. Other attorneys know me from bankruptcy law seminars that I've participated in. In addition, as a member of the Suffolk County Bar Association's Mentor Program for almost twenty years, I have become acquainted with many young attorneys who I have mentored and advised concerning their bankruptcy matters.
You may also know me as the official host of many of the annual banquet dinners for the Theodore Roosevelt Chapter of the American Inns of Court, where I've hosted key note speakers including United States Supreme Court Justice Samuel A. Alito, New York State Court of Appeals Chief Judge Judith S. Kaye, New York State Court of Appeals Judge Robert S. Smith, Chief Judge of the United States Court of International Trade Gregory W. Carman, and Appellate Division Justice A. Gail Prudente.
Bankruptcy referrals
Bankruptcy is certainly one of the most specialized areas of law practice. With frequent statutory changes, mandatory electronic case filing, constantly-changing software update needs, and steadily changing trustee expectations, it can be difficult to keep up with it all unless you do a lot of bankruptcy work. In addition, Congress dealt general practitioners a whammy when it drastically overhauled the bankruptcy laws in October 2005, imposing new due diligence requirements on counsel and serious sanctions for non-compliance.
I have helped colleagues for years by accepting bankruptcy referrals. All cases referred to me get the same high quality level of representation that I have developed a reputation for.
Attorneys can have debt problems, too
Those attorneys with overwhelming debt problems should consider bankruptcy as an option. I have helped many attorneys resolve their debt issues with bankruptcy. All consultations are kept highly confidential. Please see the article on that I wrote on helping attorneys file for bankruptcy, which was published in the Suffolk Lawyer.
Craig D. Robins, Esq. is available to help members of the bar
Bankruptcy has been my area of expertise for over twenty years. I like to say that the only chapters in my book are Chapters 7, 11 and 13. When you refer a case to me, you can rest assured that my many years of experience and my commitment to professionalism and quality legal representation will enable me to give your clients the best representation possible.
I welcome my attorney colleagues to contact me if you have questions on bankruptcy matters, need to confidentially discuss filing your own bankruptcy proceeding, or if I can be of service in discussing referrals. Call me at 516-496-0800.